HANS HARTUNG
Hans Hartung
Hans Hartung's work (Leipzig 1904 – Antibes 1989, a French painter of German origin) was testimony to his commitment to pictorial abstraction as early as 1922. The expressiveness of his lines, the free movement as a constitutive element of the painting's identity and complex structural relations between black graphics and bands of colour represent the key features of his art. He began as a self-taught painter, but a pressing need for knowledge led him to join classes at the Academies of Fine Art in Dresden (1925-1926) and Munich (1928), quitting his education in Bauhaus, too rigid in his view to enable him to develop his creativity completely freely. On his various travels, he discovered European painting of which he particularly appreciated impressionism, fauvism and cubism. Copying the works that were of interest to him seemed the ideal way of assimilating artistic wealth. When he moved to Paris in 1935, he met for the first time artists that like him defended abstract art (Hélion, Calder, Gonzalez), which spurred him on in his research, which until then had been conducted in isolation. However, the absolute detachment with the subject of the representation gave his works an identity that placed them out of step with the aesthetic goals of such artists. His determination to combat Nazism led him to sign up with the Foreign Legion.
After the Second World War, at a time when abstraction became the issue of aesthetic review, Hartung met with international celebrity; he was recognised as one of the masters of a type of painting that conceded nothing to geometric abstraction. The Lydia Conti Gallery in Paris, hosted his first personal exhibition in 1947, then in 1948 showcased a series of his drawings created between 1922 and 1948. These two events provided an opportunity to appreciate the anteriority of his plastic language in relation to the artistic debates of the era, which gave him an assertive position. Defending abstraction thus remained the battle of a minority of artists and critics. He developed a style of drawing in which the line significantly thickened until it became the point of extreme tension.
His painting, which emphasises the responsibility of affects in creativity, gives abstraction a profoundly human dimension where the mind intervenes in perfect balance between abandon and control. Several museums abroad held a retrospective exhibition in his honour. In 1957, a major travelling exhibition crossed Germany. Over the course of the years, his creations developed: engravings, paintings, drawings, photographs.
His artistic works were marked by an ever-increasing concern to experiment, which led him to begin using various tools in the sixties (spray guns, stylets, big brushes, rollers) to "act on canvas" thus renewing his idea of the act of painting. He also began using vinyls and acrylics, materials enabling greater rapidity of work. This new working method resulted in the creation of series, regularly displayed over the past thirty years. His painting established itself through the assertion of the process, the key element enabling him to generate the plastic language to which he had been loyal since the twenties. 1960, a pivotal year in various respects, was also the year of his accolade: he was awarded the International Grand Prize in Painting at the Venice Biennial. In 1973, he moved to a property in Antibes, for which he designed the plans of the house and studios, which enabled him to express his art on very large frames. Hartung's work, whose force for renewal was constant, falls within the history of modernity through its defining aesthetic components.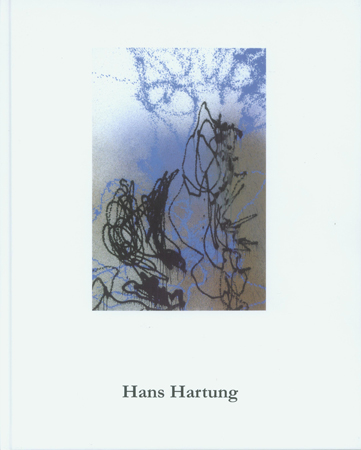 Hans Hartung – fait le 29.7.1989
Essay by F.W.Kaiser – German / English
Published by Galerie Fahnemann
---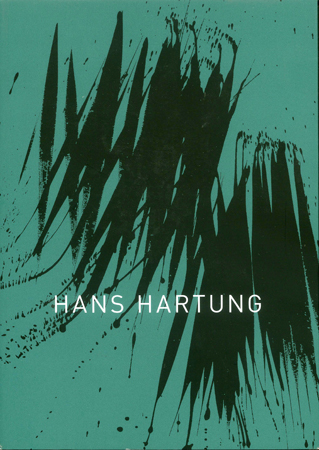 Hans Hartung – Encre de Chine sur papier
Essay by F.W.Kaiser – German / French
2007
Published by Galerie Fahnemann
ISBN: 978-3-9808088-6-6
---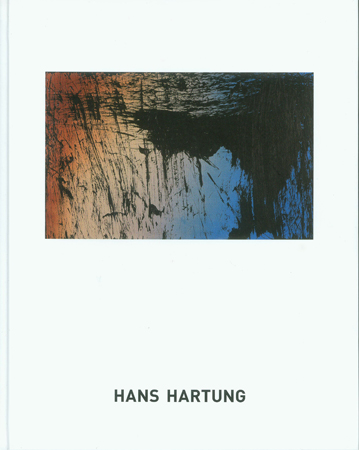 Hans Hartung – Bilder aus den 70er und 80er Jahren und Fotografien
Essay R.Fleck – German / English
2007
Published by Galerie Fahnemann
---
Hans Hartung
Essay by Prof. W-D. Dube – German
2003
Published by Galerie Fahnemann
ISBN: 978-3-9808088-2-3
Günther Förg, Günter Fruhtunk, Raimund Girke, Hans Hartung, Donald Judd, Robert Mangold
"Arbeiten auf Papier / Grafiken"
---
"Fait le 29.7.89 – Bilder eines Tages"
---
"Bilder aus den 70er und 80er Jahren"
---
Astrid Klein, Imi Knoebel, Günther Förg, Raimund Girke, Hans Hartung, Ernst Wilhelm Nay
"Gruppenausstellung"
29.08. – 22.09.2007
---
Sol LeWitt, Donald Judd, Robert Ryman, Robert Mangold, Günther Förg, Imi Knoebel, Hans Hartung, Raimund Girke, Günter Tuzina
"works on paper"
22.07. – 26.08.2006